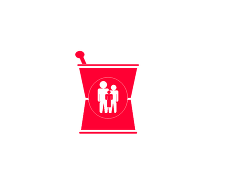 The place where your family
is our family.

"Every customer that walks in the door at Charlie's is truly treated like family. They go above and beyond to make sure you are healthy and safe. The pharmacists and staff are patient and are always happy to answer any questions you have."
- Suzanne Doherty, Facebook
Charlie's Family Pharmacy is more than just prescriptions. Find supplements, non-prescription medicine, and gift items in stock to cut down on your additional errands. Shop our store while you wait for your prescription refill. Get peace-of-mind knowing our store has served the Seaford community for the past 18 years and the owner has more than 30 years of experience in the industry.
Charlie's Family Pharmacy is a part of a buying group called Good Neighbor Pharmacy (GNP).
Find out how you can get FREE prescription delivery right to your front door! Let us do the work for you. Call in your prescription today at 516-783-7979
Stop into Charlie's for your everyday needs
Vitamins

Over-the-counter medications and remedies

Large assortment of Mylar balloons

Unique gifts and collectibles

Hallmark's ambassador cards

Gift wrap
Learn about our pharmacy services