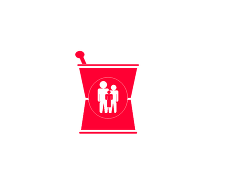 The place where your family
is our family.

"They have everything in stock, and they filled my prescription within 5 minutes at most. The staff is very friendly and overall the nicest experience at a pharmacy that you could possibly have."
- Jackie Modica, Facebook
Don't have a lot of time to stand around in line waiting for a RX? Get long-term and short-term prescriptions for you and your family from Charlie's Family Pharmacy, a small-town Seaford pharmacy with a big dedication to personalized service.
Find most prescriptions filled within 15 minutes or less! Also, get FREE prescription deliveries in the local area right to your front door. We've got you covered with excellent customer service.
Get FREE prescription delivery right to your door!
Fast prescription refills

Friendly customer service

Convenient home delivery

Gift items and over-the-counter remedies

All major credit cards accepted
More convenience, less headache
For your convenience, most prescription plans are accepted at Charlie's Family Pharmacy. Find us conveniently located across from Runyon's and near Seaford Cinema. You won't have to go far to get relief for an ailment.
Benefit from a small-town pharmacy